Guide:
Which brand of robot vacuum cleaner is good? This is a question that most lazy people would like to know, because a good robot vacuum cleaner can help people clean the floors in their homes.
Which brand of robot vacuum cleaner is good? This is a question that most lazy people would like to know, because a good robot vacuum cleaner can help people clean the floors in their homes. Today, I will talk about the 2019 Robot Vacuum Cleaner Brand Rankings.
The key factors that affect the performance of a robot vacuum cleaner are its intelligence level, cleaning ability, and additional features. The intelligence level affects whether the robot vacuum cleaner will repeat or miss any spots during cleaning. Cleaning ability determines whether the robot vacuum cleaner can effectively suck up debris during cleaning. Additional features include functions such as mopping, anti-tangling, and anti-falling. So, let's take a look at which brand of robot vacuum cleaner is the best.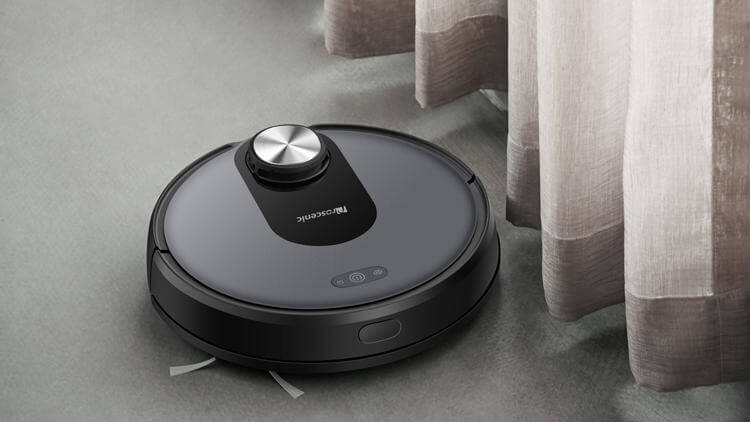 Proscenic is a brand name that combines the words "prosperous" and "scenic," symbolizing a vision of a prosperous and intelligent future life. The brand has passed industry certification systems such as ISO 9001:2015, ISO 140001:2015, and BSCI. Shenzhen Proscenic Technology Co., Ltd was established in 2013 and wholly owns the Proscenic brand. With the advantage of intelligent vacuum cleaner manufacturing, it has rapidly expanded its own brand "Proscenic" in China, Japan, Europe and other countries.
Its robot vacuum cleaners have excellent functions, especially the independently developed IPNAS 3.0 intelligent cleaning system by Proscenic. This cleaning system features a four-stage intelligent cleaning process - positioning, mapping, planning, and cleaning. It allows the robot vacuum cleaner to overcome any challenges during cleaning, such as not missing or repeating cleaning, and intelligent anti-tangling.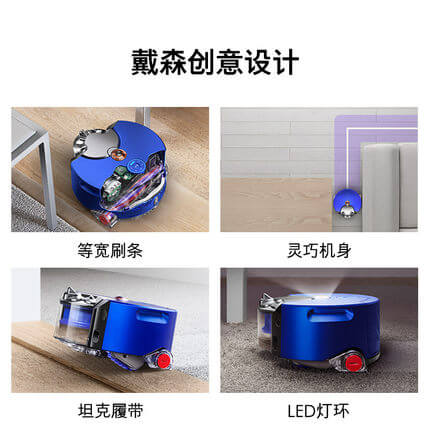 Dyson is a British company best known for its Dyson vacuum cleaners and Dyson hair dryers. Its products are well-known for their quality due to the independent technology patents held by the company.
Dyson's robot vacuum cleaner is equipped with a unique patented motor that can increase suction power by 20%. Moreover, the multiple cone cyclone dust collection system ensures that the robot vacuum cleaner does not cause secondary pollution.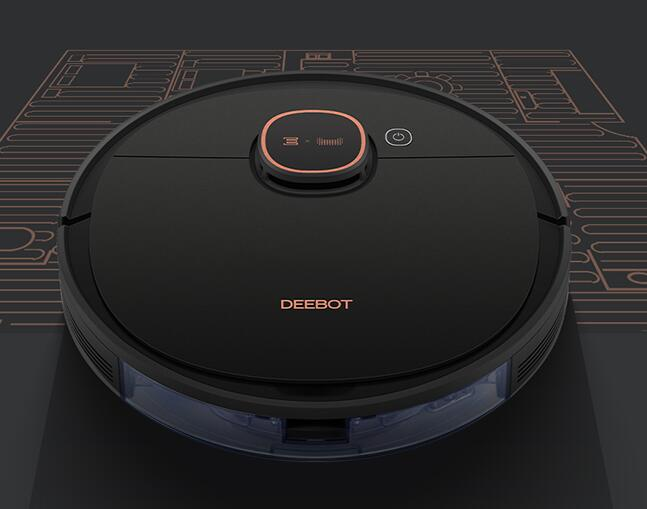 Ecovacs is a company with the most robot products in China, including Deebot (robot vacuum cleaner), Winbot (automatic window cleaning robot), Atmobot (air purifying robot), and Famibot (robot butler).
Its T5Max robot vacuum cleaner has advanced laser navigation technology, and its intelligent chip allows the robot to quickly map out the cleaning area.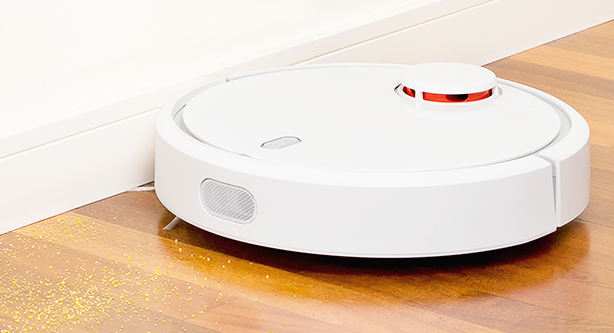 Xiaomi is a well-known mobile internet company in China that specializes in the research and development of intelligent hardware and electronic products. Xiaomi smartphones are particularly famous, but the company has also been paying attention to smart home technology in recent years and has started to venture into various home industries. Xiaomi robot vacuum cleaners can be controlled using Xiao Ai, which enables voice control so that users can simply speak commands to start cleaning.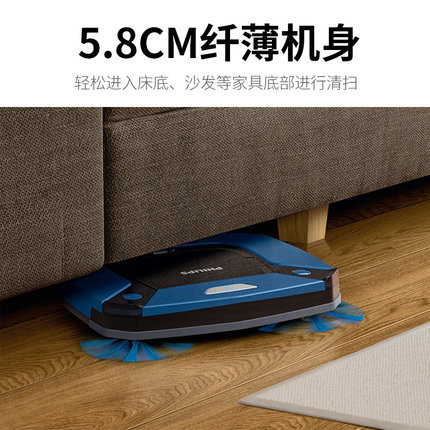 Philips is a Dutch company that mainly produces lighting, home appliances, and medical systems. The Philips FC8792 robot vacuum cleaner is only 5.8cm tall, allowing it to move under tables and beds to clean areas that are difficult for users to reach. It uses infrared navigation technology and has basic intelligence features. It does not have a water tank, and its main features include a dust recognition system and low height advantages.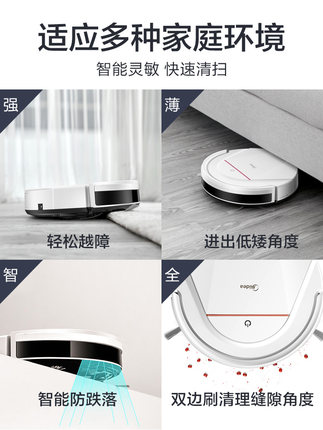 Midea is an established home appliance company in China, and it has unique advantages in the field of home appliances. Its robot vacuum cleaners have strong intelligence features. The Midea I5 robot vacuum cleaner has a white body design and uses gyro navigation technology with planned cleaning. Its outstanding feature is its suction power, which reaches a storm-level 4000Pa, making it easy to pick up large particles of dirt.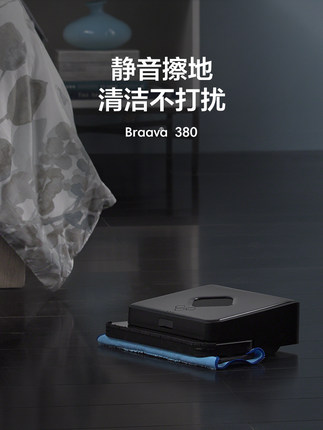 iRobot is an American company that invented various types of military, police, rescue, and detection robots that are lightweight and practical. These robots have been used by the military, police, and rescue units in different situations. The iRobot 690 robot vacuum cleaner is an infrared navigation robot with multiple cleaning modes but does not come with a water tank for mopping.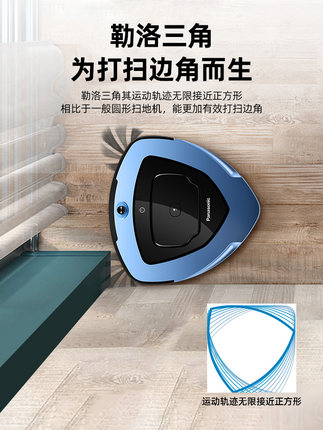 Panasonic is a multinational company based in Japan, with more than 230 companies around the world. It is ranked 26th among the top 500 global manufacturing companies. The Proscenic MC-WRD75 robot vacuum cleaner is an infrared navigation robot that uses a L-shaped design, which is almost a perfect square and is convenient for cleaning corners. It also features dust sensing technology, making it quicker and more efficient during cleaning. However, it does not include a water tank for mopping.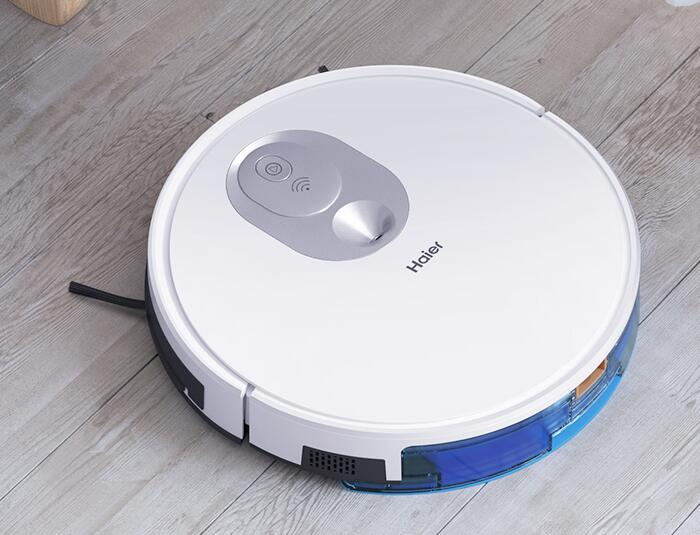 Haier is a global large-scale home appliance brand that provides smart home appliances such as refrigerators, washing machines, and air conditioning. The Haier QS60S robot vacuum cleaner is a vision navigation robot with a front camera that can detect objects in front of it to make better judgements during cleaning.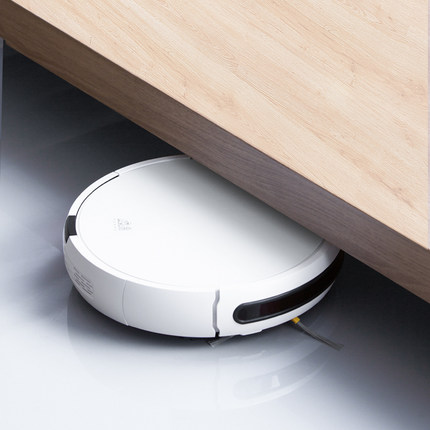 Puppy Electric is a high-tech enterprise that focuses on researching and selling cleaning appliances. The Xiaoguo R30 robot vacuum cleaner uses gyro navigation technology for precise and thorough cleaning. The high-precision gyroscope ensures that the robot will not miss any spots during cleaning, provides full coverage of the cleaning area, and is highly efficient in its cleaning performance.