Guide:
Proscenic self-made micro-movie "Mr. Almost and Miss OCD" launched on "520" has received enthusiastic response since its launch. Up to now, it has had about 2.5 million views on major video sites.
Although "520" has passed a few days, but the national confession of fervor has not completely faded, especially in Taiwan's well-known robot vacuum Proscenic in "520" launched a self-made microfilm "Mr. Almost and Miss OCD", since the launch of the response has been enthusiastic, as of now in major video sites have about 2.5 million plays.
As a technology-based enterprise that develops smart home products, Proscenic has been committed to the research and development of smart cleaning products since its brand was founded in 1996. It has more than 20 years of experience in research and development. As the "big brother" in the field of smart cleaning, Proscenic brand and products have been unanimously recognized inside and outside the industry. The launch of Proscenic first self-made micro-movie this time is an innovative marketing for brands and enterprises. Judging from the current audience response, this brand marketing promotion has achieved remarkable results.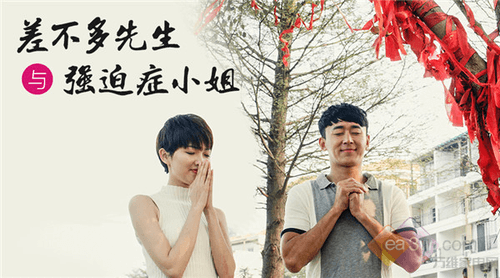 The story of "Mr. Almost and Miss OCD" revolves around the love story between "Mr. Almost" and "Miss OCD". They were able to reconcile as before, and conveyed to the public the outlook on life of "mutual understanding and tolerance". When two people live together, there will inevitably be conflicts, so how to resolve them, after watching this micro movie, I believe everyone has their answers in their hearts.
In addition to brand promotion and marketing, the self-made micro-film launched by Proscenic also wants to convey the correct outlook on life and values to the public. There are not so many contradictions in life. The reason for how to look at things mainly lies in our own mentality and the angle of thinking about things.