Guide:
"Proscenic" is a combination of prosperous and scenic, which symbolizes the beautiful vision of future intelligent life. It was founded by Shenzhen Proscenic Technology Co., Ltd., relying on the background of intelligent electronics industry technology research and development, with Shenzhen, China as the center Manufacturing base.
"Proscenic" is a combination of prosperous and scenic, which symbolizes the beautiful vision of future intelligent life. It was founded by Shenzhen Proscenic Technology Co., Ltd., relying on the background of intelligent electronics industry technology research and development, with Shenzhen, China as the manufacturing base. Focus on the research and development, production, and global channel sales of related products in the field of smart cleaning, living health, smart kitchen appliances, and other home appliances. Since its establishment, Proscenic has taken: to provide global users with intelligent, healthy, affordable, and high-quality household appliances as the core development strategic goal of the enterprise; with user experience as the cornerstone of enterprise survival, so that products can bring thousands of families more Care for the brand vision!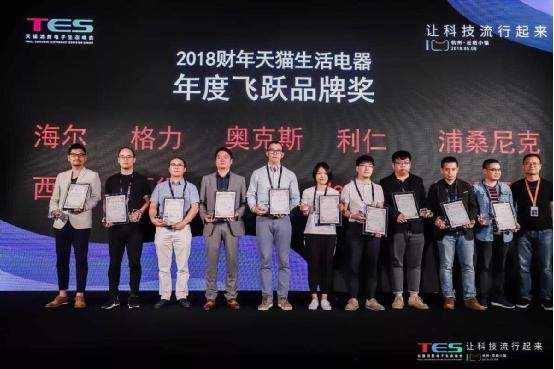 2010: The predecessor of Proscenic is the product manager, ID engineer, and hardware development engineer from ASUS, with the help of an electronic chip technology background, to establish a sweeping robot research and development project team. After two years of continuous experiments and demonstrations, it has laid a solid foundation for the product launch Base.
2011: Launched the first intelligent robot vacuum. With the application of infrared detection and sensing technology, a new detection and sensing system is added to the sweeper, which changes the mechanical collision method for the first time and realizes the application of technological innovation in the industry.
2011~2012: Entered mainland China market, set up China Shenzhen sales center through a combination of online and offline channels to rapidly expand industry awareness, capital accumulation and market awareness gradually strengthened;
2012-2013: Launched the third generation of PRO series intelligent home cleaning robot products, V-shaped dual cleaning system gradually opened up the industry product differentiation, with in-depth study of the market and brand, in a short period of time that successfully build the "Proscenic" brand in the field of professional intelligent cleaning awareness.
2013~2014: Entered the Japanese market, the annual sales volume exceeded 450,000 units, ranking first in the sales of household appliances.
2015: Launched the fifth-generation model and entered the domestic market in October. Propose the application of technology based on bionic ultrasonic detection, overcome the defects in infrared detection technology, and lead the intelligent sweeping robot industry in technology. (Infrared cannot detect dark environments, and it is prone to misjudgment and frequent collisions with household items).
2016: The annual sales volume in the domestic market exceeded 160,000 units, accounting for more than 15% market share in the high-end market of sweeping robots. Launched COCOSMART680 series of high-end intelligent floor sweeper, with bionic ultrasonic wave, IPHBC artificial intelligence system, and multi-point matrix system, leading the intelligent floor sweeping robot industry to the industry's technical high point. At the same time, Pro-JOJO intelligent floor cleaning robot was launched, which will imitate the behavior of artificial floor cleaning habits to achieve two modes of behavior: dry wipe and wet wipe, while carrying indoor navigation GPS function to achieve comprehensive coverage of home cleaning functions.
2017: Through the continuous optimization of the accumulated product line in the early stage, gradually in the United States, five European countries to lay a solid user base, the brand gradually expand life health; intelligent kitchen appliances; two major areas of products. The main function of intelligent, differentiated product operation ideas.
In 2018, the Shenzhen operation center's own property Proscenic office center was officially completed: a comprehensive office center integrating industry development direction research, product development, brand building, channel sales and customer maintenance.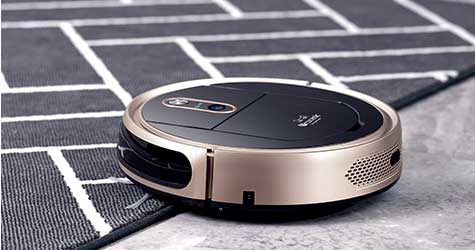 The company is currently focused on the research and development, production and sales of small home appliances for smart home cleaning. In the future, it will occupy a certain market share in the field of smart cleaning through continuous product development and iteration to maintain brand competitiveness. Current projects in mass production and shipment: household appliances (intelligent robot vacuum, cordless handheld vacuum, floor washing robot)
Projects under development in 2018: (Healthy life: smart toothbrush; tooth cleaner: smart kitchen appliance, slow cooker, high-power blender)
In the future, the company will gradually enter the road of multi-category expansion. Through the advantages of the production and supply chain in the domestic market, it will vigorously develop ODM cooperative manufacturers, and through the secondary development and positioning of the products of existing cooperative manufacturers, it will ensure that product differentiation achieves rapid expansion. The purpose of the product line. For the current main business, sweeping robots and high-net-worth products will continue to increase research and development funds and human investment.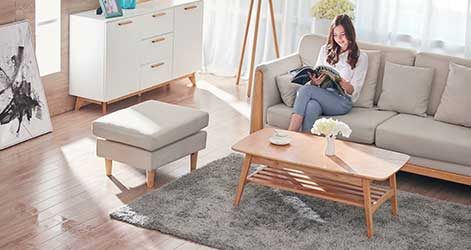 The company mainly takes R&D and brand sales as the main operation route, and the production base is assisted. Focus on product performance differentiation, and intelligent applications to find a way of expansion suitable for its own survival and development. At present, the market retail price of the brand's main category of sweeping robots is in the price range of 1200~1999RMB. This will lay a solid foundation for future brands to expand their product lines under the category of household electrical appliances, and each category will focus on high-end and high-end brand value positioning.
Domestic market: domestic B2C platforms (Jingdong, Tmall, etc.);
Offline market: mainly through brand agents to join, distribution, store display, etc.;
foreign B2C platforms (amazon, ebay, speed sell, etc.) main sales markets: Japan, North America, Germany, France, Spain, Italy, Russia, etc.;
Foreign B2B:
Asia: Shenzhen headquarters, Hong Kong subsidiary, Japan subsidiary
Countries involved in business: China, China, Taiwan, China, Hong Kong, China, Macao, Japan, Thailand, Singapore, Malaysia
North America; U.S. subsidiary
Business involves countries: the United States, Canada, Mexico
Europe: Germany subsidiary, France subsidiary, UK subsidiary, Poland subsidiary
Countries of operation: UK, France, Germany, Italy, Spain, Czech Republic, Norway, Russia, Netherlands, Portugal
Countries of operation: Brazil, Chile, Argentina
Countries of operation: Egypt, South Africa, Israel, United Arab Emirates
Australia, New Zealand
In the future, we will increase the expansion of foreign distributors and agents, combine online and offline effectively to enhance the brand awareness in the international market and boost the business target.
Market development plan: In the next three years, the main focus is to consolidate the domestic market, develop the international market, to create an international brand. And the main core technology to achieve self-production and self-sales mode, the cost and core technology control better; at the same time in the European market to develop independent e-commerce operation platform, by 2020 the enterprise will create a set of R & D + production + B2B + B2C new business brand multi-dimensional model. The brand in domestic and foreign countries to create a heavy design, high quality, flat price so that consumers have a certain awareness of the sticky brand of intelligent home appliances.
Technology development reserve: the company was awarded as a national high-tech enterprise in 2016, and has 33 independent intellectual property rights, including 5 invention patents, 12 utility model patents, 12 appearance patents, 6 software copyrights, 1 intellectual property management system certification, and 16 domestic and foreign trademarks. We have a perfect product development team for home appliances, achieved a 95% conversion rate of technical achievements between 2013 and 2017, and completed the construction of the two integration management systems by 2020.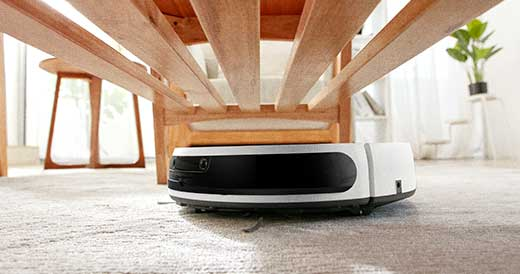 Proscenic focus on the development and application of intelligent cleaning technology, along the way we have experienced too many changes in the industry, the only smart home use, industry penetration rate is rising. We accompany its little by little growth and progress, gradually changing the home cleaning concept of most people. We hope you can make valuable suggestions in the process of use, so that we can develop better intelligent home appliances for all mankind.